AMR-OP87/V is the newest version of a very successful AMR-OP87 series, featuring numerous innovatios and upgrades. What are they?
1. Minimalistic front panel design
Front panel features simple design without any logos, graphic features or LEDs. The display is the same as older version – 7 inch with 800×400 resolution, but AMiT engineers managed to design the frame slighly slimmer, which makes the panel look more modern and elegant.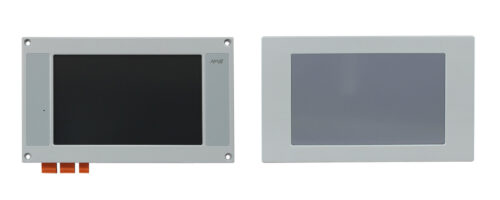 2. Easy wiring
As to be seen in the rear view picture, AMR-OP87/V connectors are all facing to the back, which makes the wiring easier compared to the older version, where connectors were designed to face bottom.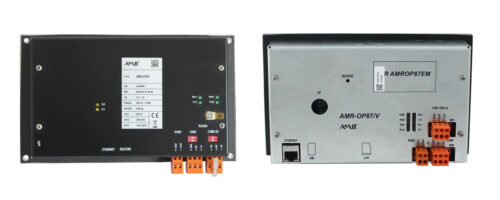 3. Mounting
AMR-OP87/V features a completely new way of mounting! It uses special screw clips and a locking screw, similar to it´s smaller brother AMR-OP83. Again, not having visible holes with screws in the front panel makes the new cersion way more pleasant to look at. The screw clips come in the box together with each AMR-OP87/V. However, it´s also possible to order the clips separately as a mounting kit.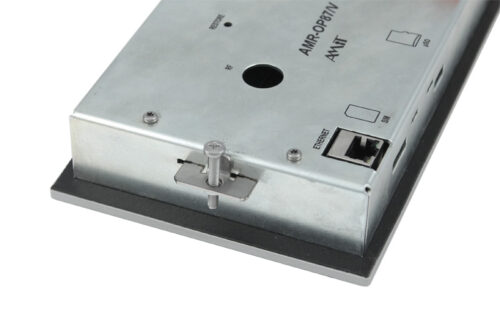 4. Communication variability
The device always comes equipped with Ethernet and one RS485 interface. But that´s not all! There is a free slot for communication module EM-xx series, which allows the integrator to expand the communication options with RS232, M-Bus, CAN or second RS485! The extra communication module can be purchased and inserted any time, even if the device is already installed and operating.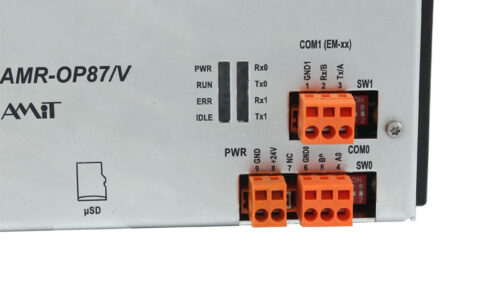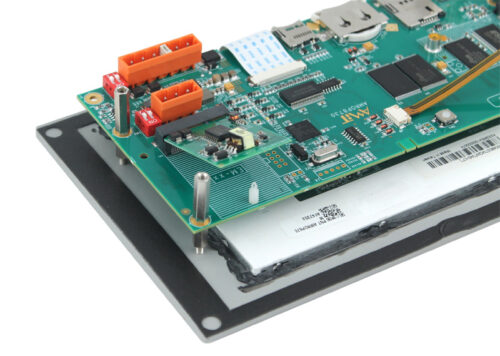 5. GSM communication
Before this upgrade, integrator had to choose either a version with or without GSM modem. Not anymore! Now, there is a special slot dedicated exclusively for communication module EMW-GSM, which can be inserted to extend the communication options by SMS and cellular. This module can be also easily additionally inserted anytime after dismantlinng the back cover. Then it´s neccessary to put an antenna through a dedicated hole and just like that – your AMR-OP87/V is also a GSM modem now!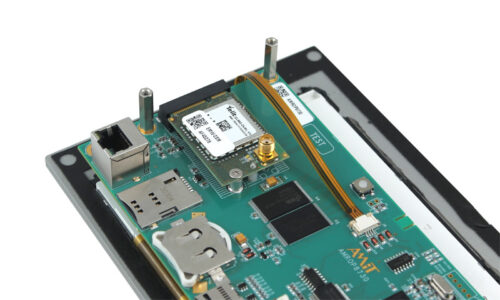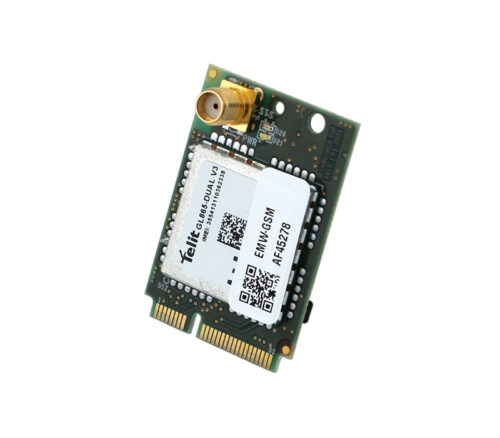 6. Programming
Also in terms of programming there is good news – that there is no news! Programming of AMR-OP87/V is identical to it´s predecessor, so you can use your old project, only set "Station" in programming enviroment DetStudio to AMR-OP87/V, then generate project and your job is done!
For more technical details feel free to ask our highly qualified sales team or you can contact directly the wisest of all – AMiT technical support.
Looking forward to many successful projects together with you, us and AMiT AMR-OP87/V!