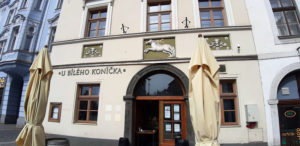 Venue: Restaurace a penzion U bílého koníčka, Opava
Country: Czech Republic
Years: 2020 – 2021
Segment: building automation, hotels
Implementation partner: FUSO ENERGO s.r.o.
---
Control of heating of apartments, a restaurant and DHW processing.
Products from the AMiT company are used for controlling the heating of the building and the process of heating DHW. The processes can be controlled and diagnosed either through local AMR-OP87 or via the PROMOTIC remote supervision/visualisation system.
Utilised components:
2× AMINI4DW2, 2× AMR-OP87
---